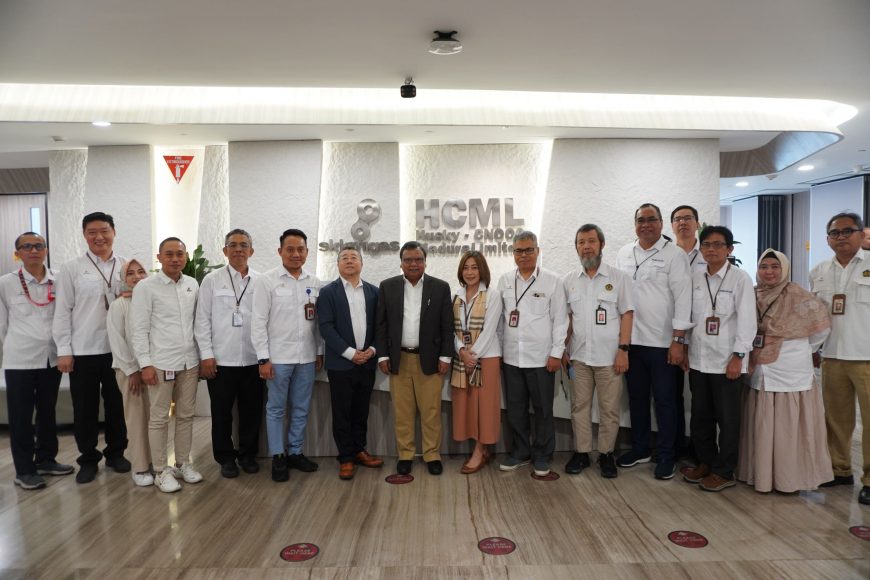 Jakarta, 18 September 2023 – Husky-CNOOC Madura Ltd. (HCML) and the Special Task Force for Upstream Oil and Gas Business Activities (SKK Migas) successfully held a Production Monitoring Meeting at the HCML head office, Jakarta effectively. This meeting was attended directly by the Vice Chairman of SKK Migas, Nanang Abdul Manaf and his staff and the General Manager of HCML, Kang An and all executives.
This meeting aims to provide the latest information regarding HCML to SKK Migas regarding the progress that HCML have made, HCML's production targets for 2024, as well as explaining the marketing strategy that will be implemented.
The development of the MAC Field carried out by HCML in the Madura Strait, East Java was one of the discussions presented. HCML explained that MAC Field production began on August 7 2023. By starting production in this field, it is hoped that it can produce gas production of 85 BSCF from 3 development wells with more than 5 years of production.
In the midst of the HCML discussion, Nanang Abdul Manaf appreciated HCML as the largest gas producer in East Java. He hopes that HCML will continue to strive to increase its gas production. This can be the backbone in providing gas supplies, especially in East Java. The MAC Field is one of HCML's contributions to one of SKK Migas' main goals in pursuing the production target of 1 million BOPD and 12 BSCFD in 2030. Previously, HCML also successfully produced the BD Field in 2017 and MDA & MBH in 2022. Closing the meeting, HCML conveyed several necessary supports from SKK Migas, including approval for the signing of several PJBGs with PGN at the ICIUOG 2023 event, approving the revision of the MDK Field AFE and incentives, as well as the extension of HCML's Production Sharing Contract which will end in 2032.