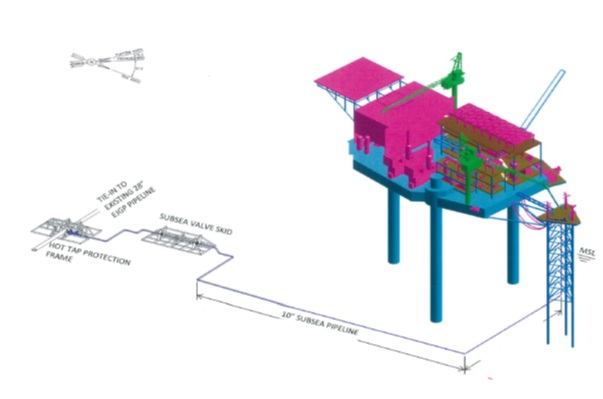 The development plan of MAC gas field will involve drilling and completion of 3 wells at around 230 ft water depth, the installation of a minimum facility wellhead platform (WHP) and a mobile offshore production unit (MOPU) as well as an approx. 8km 10" export pipeline, which will be subsea tied-in to the existing 28″ East Java Gas Pipeline (EJGP). Design capacity is 60 MMSCFD to accommodate the plateau rate of 54 MMSCFD for at least 5 years.

The WHP will be a 3-leg unmanned wellhead platform with 5 well slots (2 for spare). Gas lines from each well will be routed directly to MOPU by using flexible jumper lines.

The MOPU will encompass gas processing facilities for sweet gas i.e. gas treatment, dehydration and dew point control system and compression.