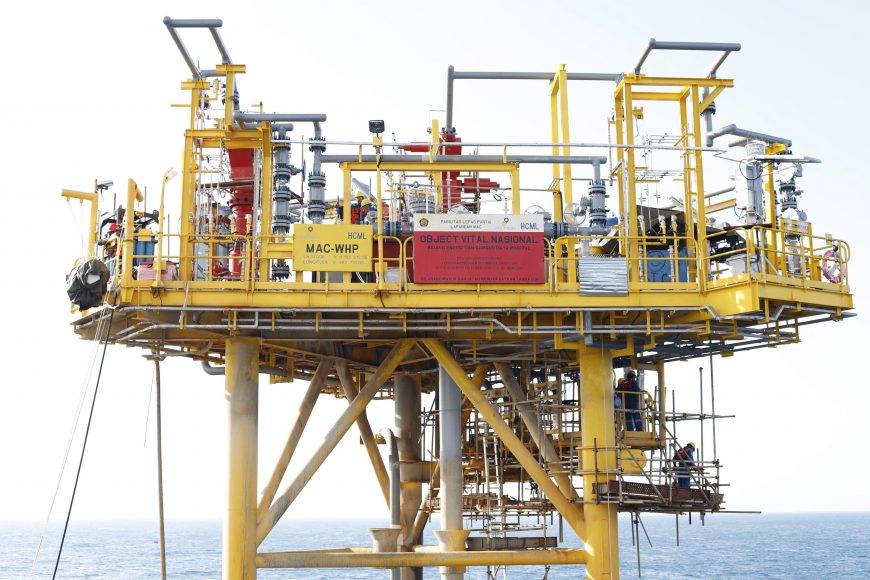 Madura Strait – One more achievement gained by Husky – CNOOC Madura Limited (HCML) regarding gas production in Indonesia, especially East Java. On September 5th
2023, one of HCML fields, which is MAC Field successfully commence production. In its commence production, MAC Field produce initial gas up to 13.5 MMSCFD, that will reach its maximum production later up to 50 MMSCFD.
"MAC Project is located approximately 81 kilometers southeast of Madura Island in the Madura Strait, East Java, with average water depth of approximately 67 meters. It contains 3 gas-producing wells. The main production facility is a mobile offshore production unit (MOPU) with a design capacity of 60 million cubic feet per day (MMcf/d) which will undertake the natural gas production and treatment process," GM HCML Kang An said.
The MAC Gas Field together with BD, MBH & MDA projects already in production will have a total daily peak production capacity of approximately 280 MMcf/d as approved Field Development Plan. HCML will supply steady gas to East Java area to support the power and fertilizer sector.
The 3M project in Indonesia is operated by Husky-CNOOC Madura Limited (HCML), which holds a 100% interest in the Madura Strait contract block. As a joint venture partner, CNOOC Southeast Asia Limited, a wholly owned subsidiary of CNOOC Limited, holds 40% interest in HCML. Cenovus Energy Inc. holds 40% interest through its subsidiary and Samudra holds 20% interest.***