SKK Migas (Special Working Unit for Upstream Oil and Gas Business Activities) and KKKS (Cooperation Contract Contractors) also joined the Gastech which was held in Singapore on 5 – 8 September 2023.
Gastech 2023 is a forum for discussing geopolitical events with their impact on the global economy regarding the role of natural gas, Liquefied Natural Gas (LNG), hydrogen, low carbon and climate technology.
The event plays a vital role in the energy industry, bringing world energy leaders, thought leaders and innovators for an unparalleled industry experience.
This activity was present by the Deputy Head of SKK Migas, Mr. Nanang Abdul Manaf, who was accompanied by the Head of the SKK Migas Program and Communications Division, Mr. Hudi Suryodipuro and his staff.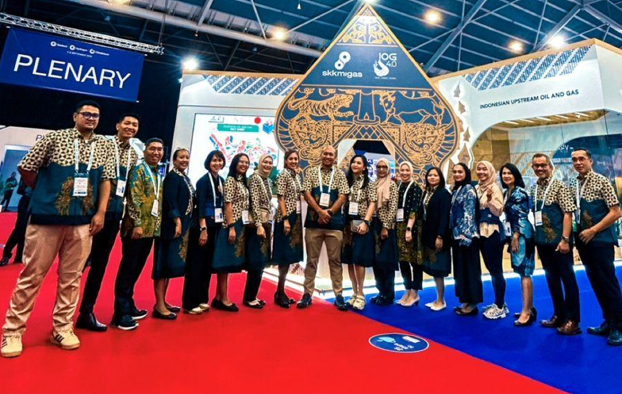 The sidelines of the Gastech event on September 6, the Indonesian Embassy in Singapore together with SKK Migas together with KKKS Medco, HCML and KEN Energy also held a limited business forum discussing the development of upstream oil and gas in Indonesia, and the potential for upstream oil and gas investment in Indonesia. The meeting was attended by around 25 business players in the Singapore energy sector and related Singapore institutions such as the Energy Market Authority, Temasek, Pavilion Energy, Siemens Energy, Keppel and Enterprise Singapore.
Natural gas has become a secure source of energy supply. However, an energy transition with appropriate infrastructure is needed to accommodate the rapid adoption of hydrogen and low-carbon gas solutions.
By joining this event, SKK Migas and KKKS hoped that it can attract investment into Indonesia's upstream oil and gas activities in order to achieve production of 1 MMBOPD Oil and 12 BSCFD Gas by 2030.