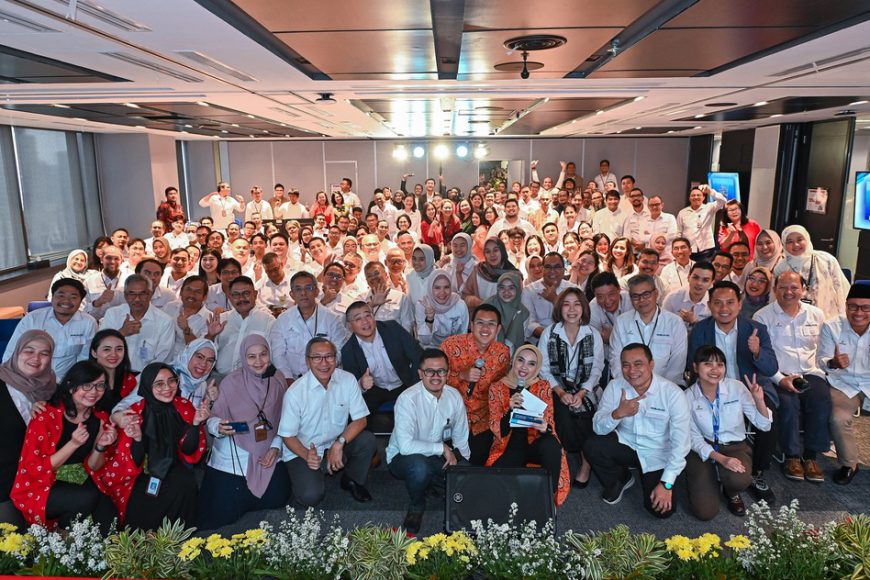 Jakarta, 27 September 2023 – Husky-CNOOC Madura Limited (HCML) has inaugurated the MAC field in the Madura Strait, East Java and produced first gas on 5 September 2023. Initial gas production from the field reached 13.5 MMSCFD (million cubic feet per day) , and is expected to reach peak production of up to 50 MMSCFD.
"MAC First Gas Celebration," an internal event dedicated to celebrating the first gas production in the MAC field on September 27. The event was held in a hybrid manner, centered at the Jakarta regional office and broadcast online to all HCML production fields.
This event is proudly filled with traditional Madurese dances as a representation of the central production location of HCML. This dance performance is also HCML's dedication to preserving Madurese culture.
All colleagues involved in gas production in the MAC field were the main focus at the event, where there was documentation of the MAC field trip which was designed up to the initial process of the production stage.
The event, which was attended by all HCML management and all employees both in Jakarta and in the field, received the attention of HCML officials.
MAC Field Project Manager, Yos Sudarso said that this project was the result of the team's hard work for 3 years (through the pandemic). The team faced many challenges. However, thanks to hard work, cooperation, communication and strong coordination, this field was finally able to produce production on September 15 2023. He really appreciated holding the "MAC First Gas Celebration" event as a very valuable form of appreciation for the team and the results of their work to achieve the MAC Field gas production phase.
Head of MAC Field, Ardi Cahyadi, also said, "I congratulate all of us for our efforts, hard work and contributions which have finally been able to launch gas production in the MAC field. Even though there are challenges in operating a MOPU (Mobile Offshore Production Unit), we will try our best to overcome these challenges."
HCML General Manager, Kang An also explained that the MAC field would be useful for supplying gas to the electricity sector and fertilizer industry in the East Java region.
This MAC project can be one of the driving forces for meeting the national lifting target to support domestic economic and industrial growth.