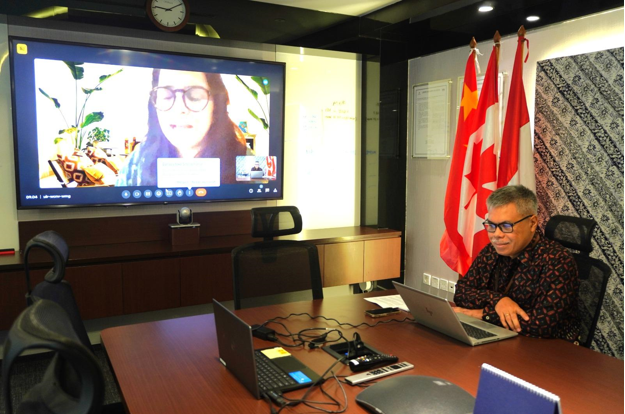 Jakarta – The oil and gas industry is one of the industries in the spotlight for global economic growth. This industry has experienced significant development for creating new opportunities, especially in Indonesia.
Over the past five years, Husky-CNOOC Madura Ltd. has recorded a proud journey for Indonesia, especially in the oil and gas industry.
This marks HCML as the largest gas producer in East Java and one of the main gas producers in Indonesia.
This was proven in the statement by Perkasa Sinagabariang, as Vice President of Operations of HCML in his interview session with CEO Magazine on 11 October.
In the interview session, Perkasa explained that HCML's future plans were the result of the hard work that HCML had undertaken.
"We have to consider what (HCML) has done over the past 5 years to determine goals for the next 3 – 4 years," said Perkasa
HCML has launched 3 gas production fields, the BD field will start production in 2017, the MDA-MBH field will start production in 2022, and the MAC field will start production in 2023. And will add 2 new projects in the next 3 – 4 years.
The launch of 3 production gas fields has its own challenges for HCML, including different field characteristics, relatively small field sizes, also high field pressures and temperatures. HCML has gone through this with a thorough plan in terms of quality, health and safety.
Perkasa also explained that the safety of its employees is the company's main value. One of them is an understanding of risk management which makes every program at HCML inseparable from safety values.

"From the General Manager to local workers, they must understand that safety is HCML's priority," explained Perkasa.